Remake progress so far...
---
Before starting the work, I reviewed my project and realized that some maps were good and had no problems, so I decided to reuse them. But other maps were really ugly and deserved a redesign. Here are some of the changes so far.
Hero's Village had 3 maps: Market, the village and Riverside.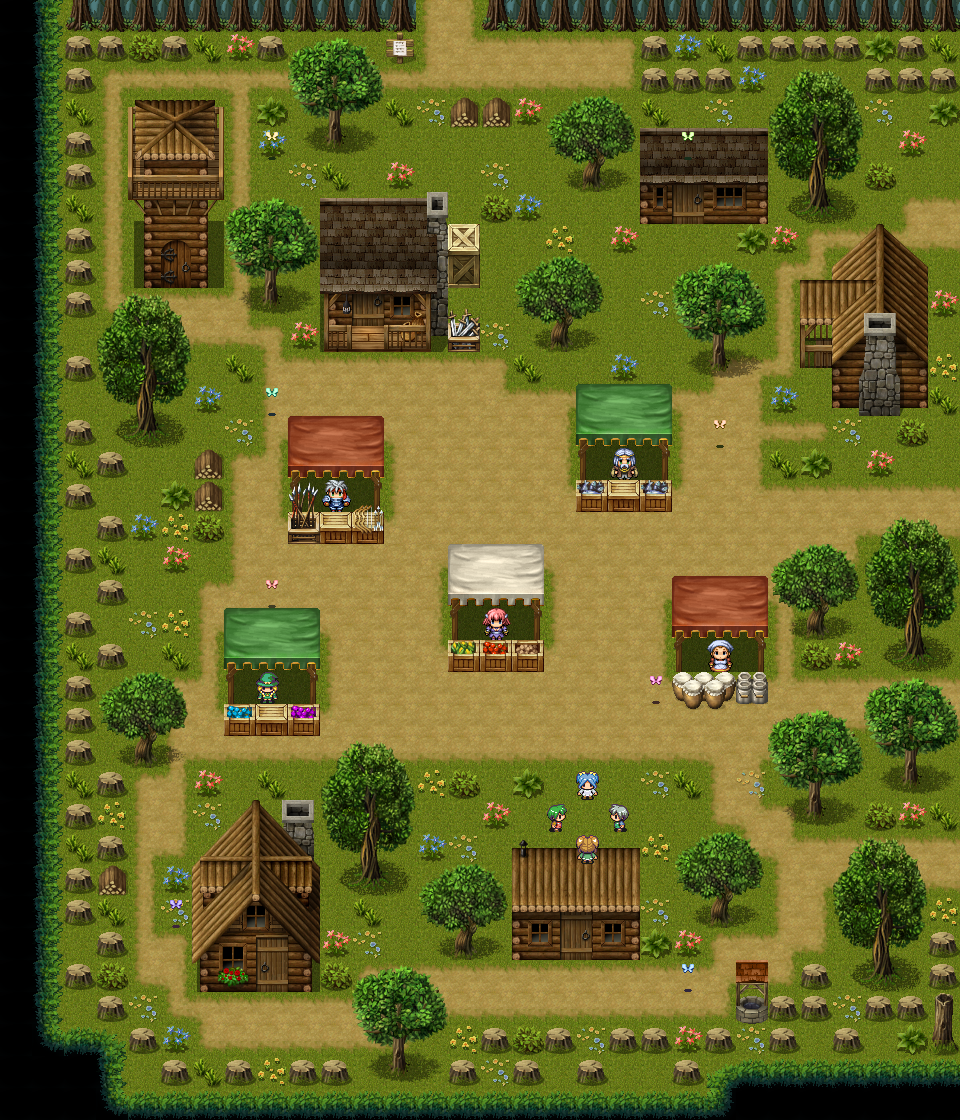 OBS.: In the game the girl is below the house roof. This is because of the script I used to screenshot.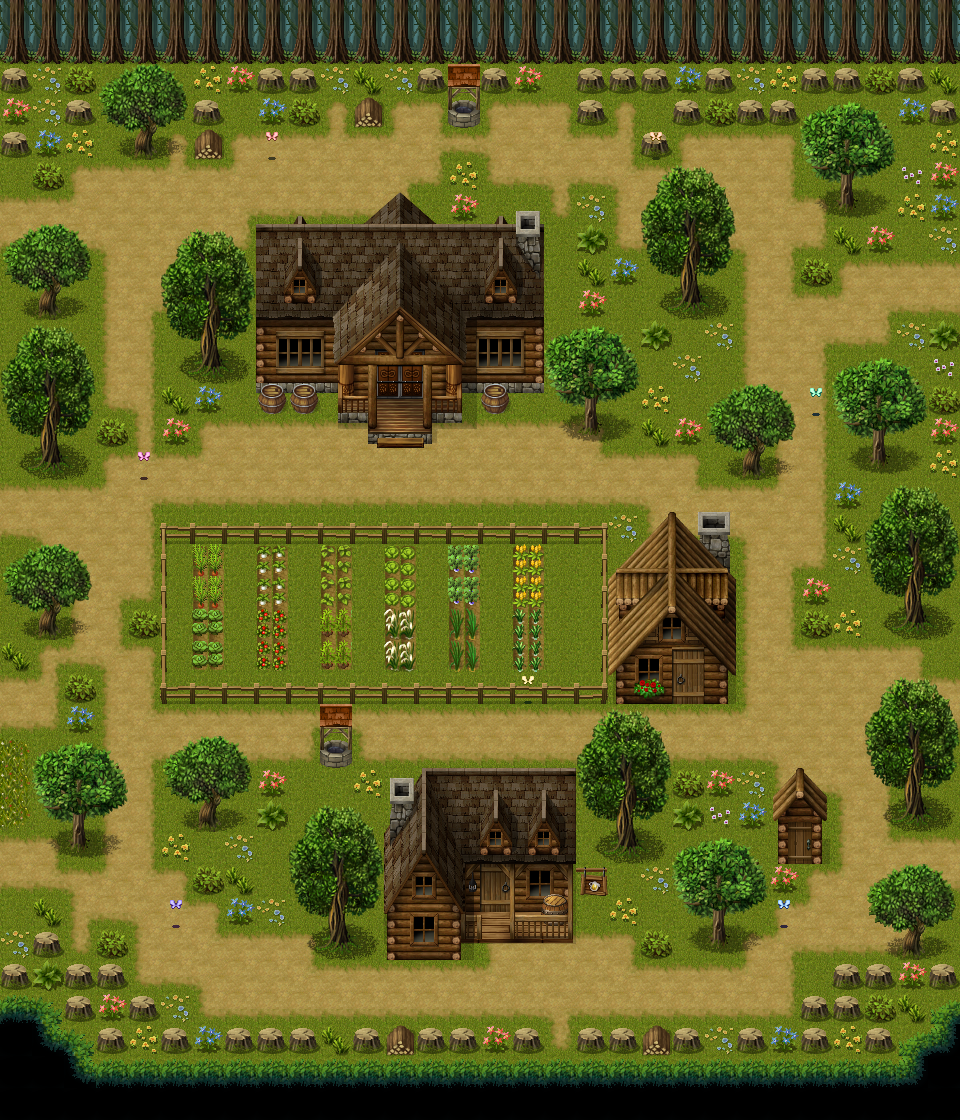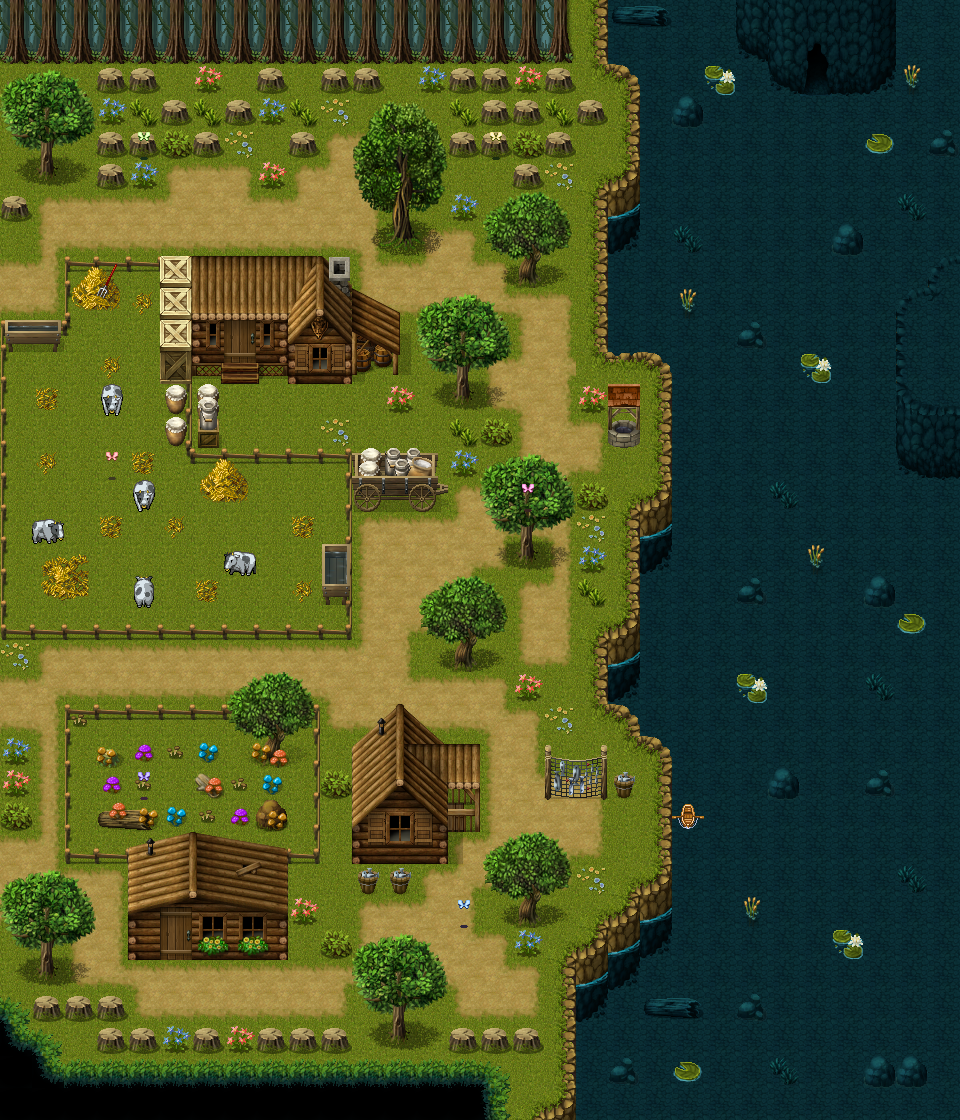 They were divided before because I thought the game wouldn't handle the overlay map. So now, I got rid of the overlay (edited the tiles instead of overlaying the images) and made the 3 parts one whole. Take a look: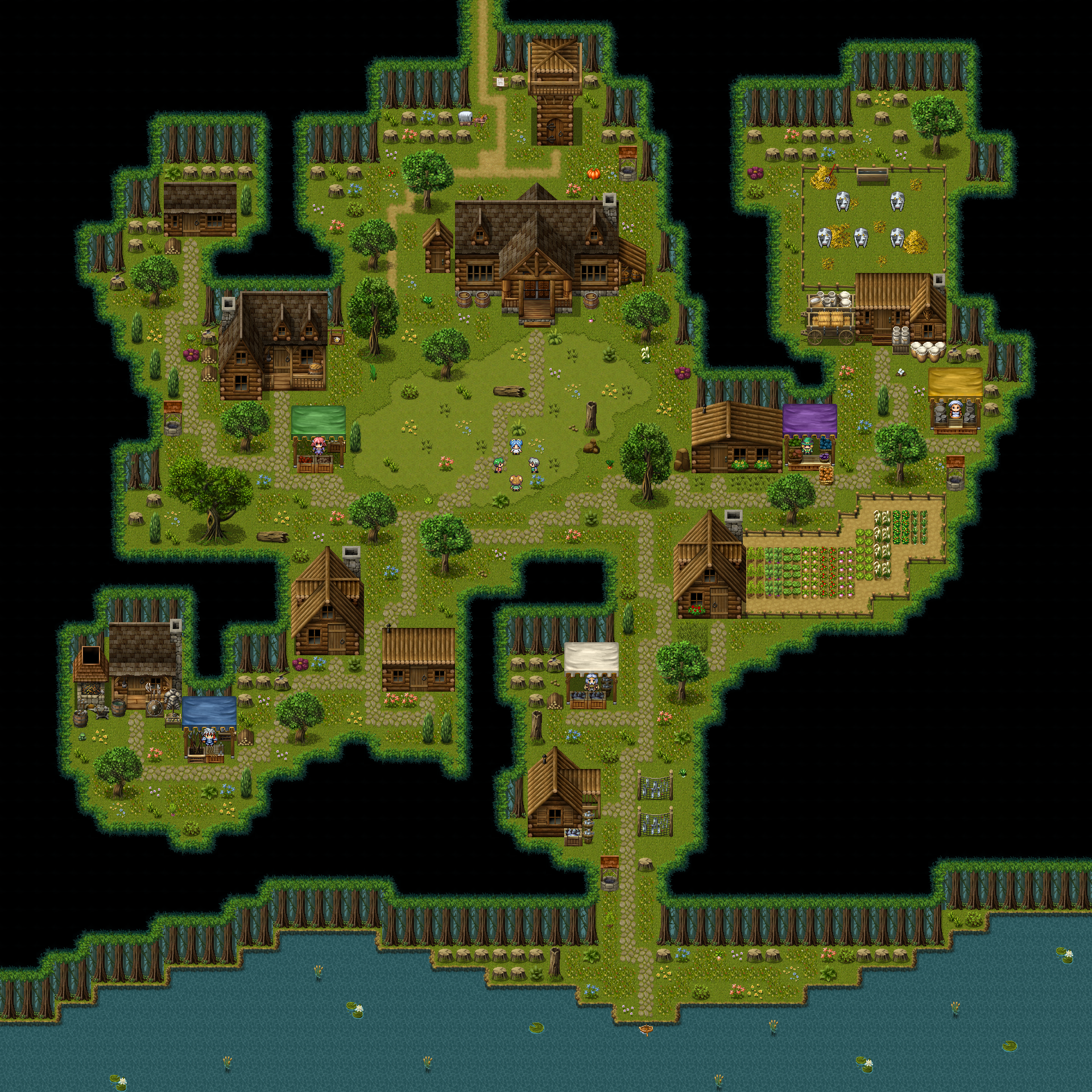 The characters look out of the market stands, but it's because of the Screenshot script I used. In the game they seem to be inside of the stand.
The Hero's house - as you can see below - was okay, but for some reason I decided to redesign it.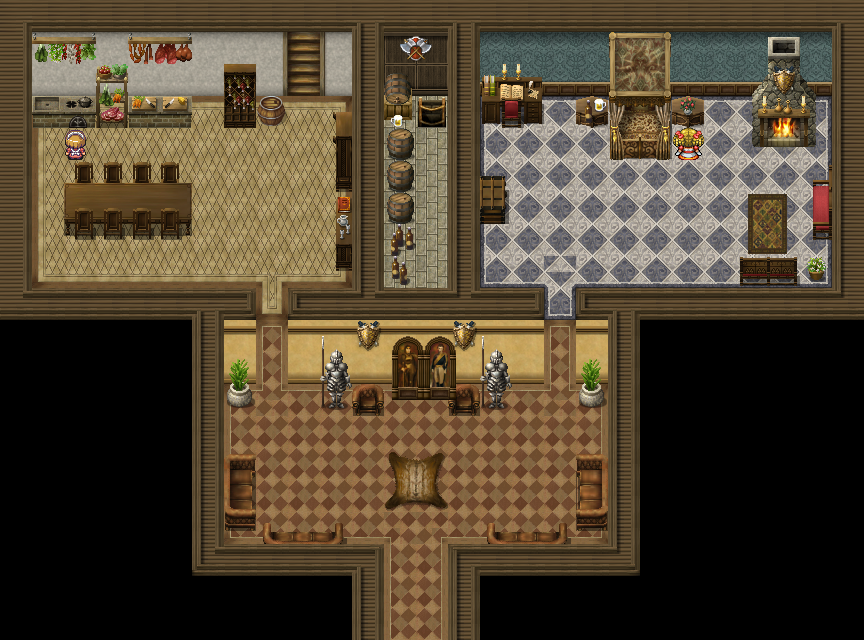 Now it looks like this: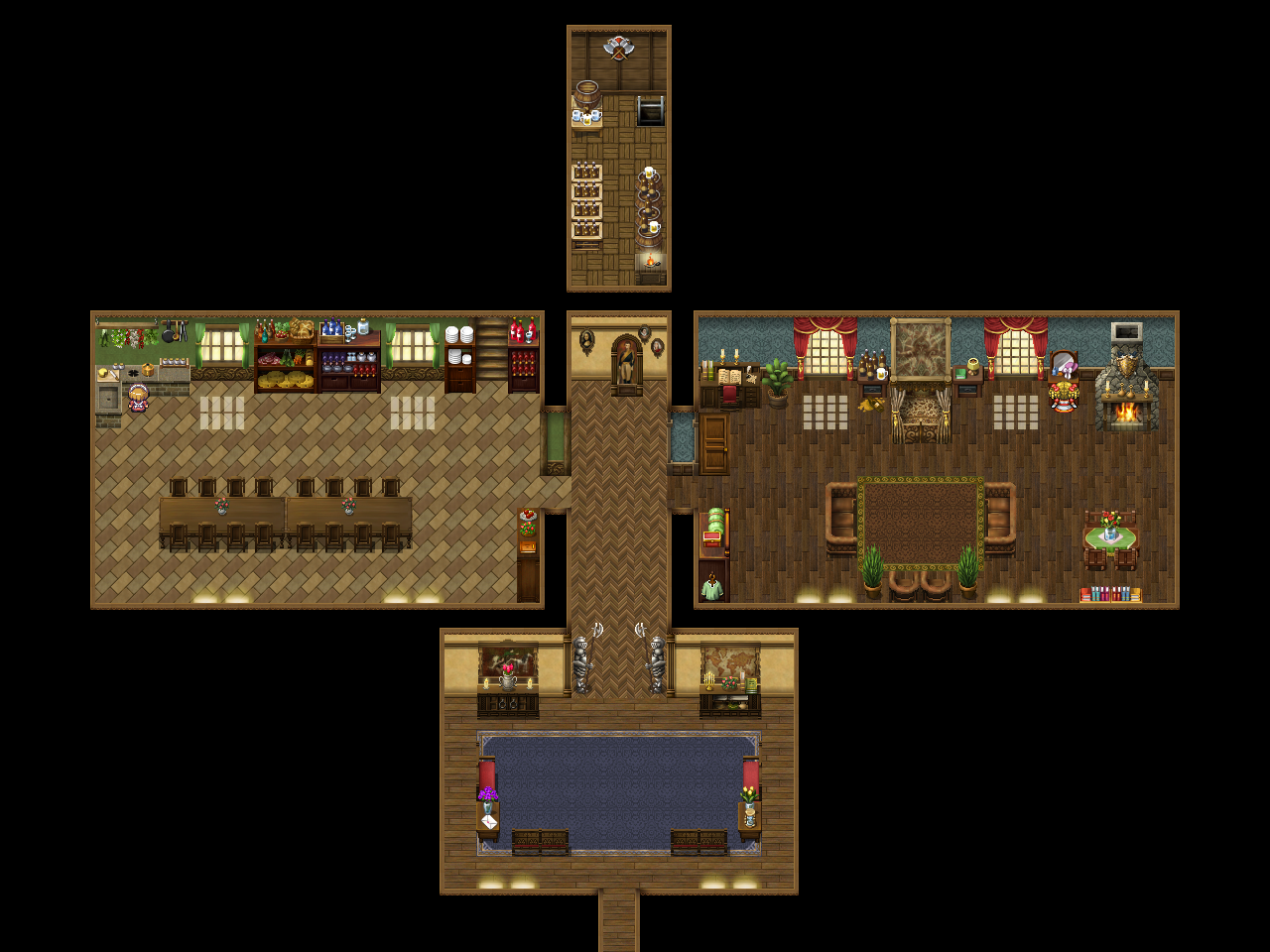 The frame-door and the fireplace look out of the place, but again, it's because of the screenshot script. Actually, let me show you an in-game screenshot: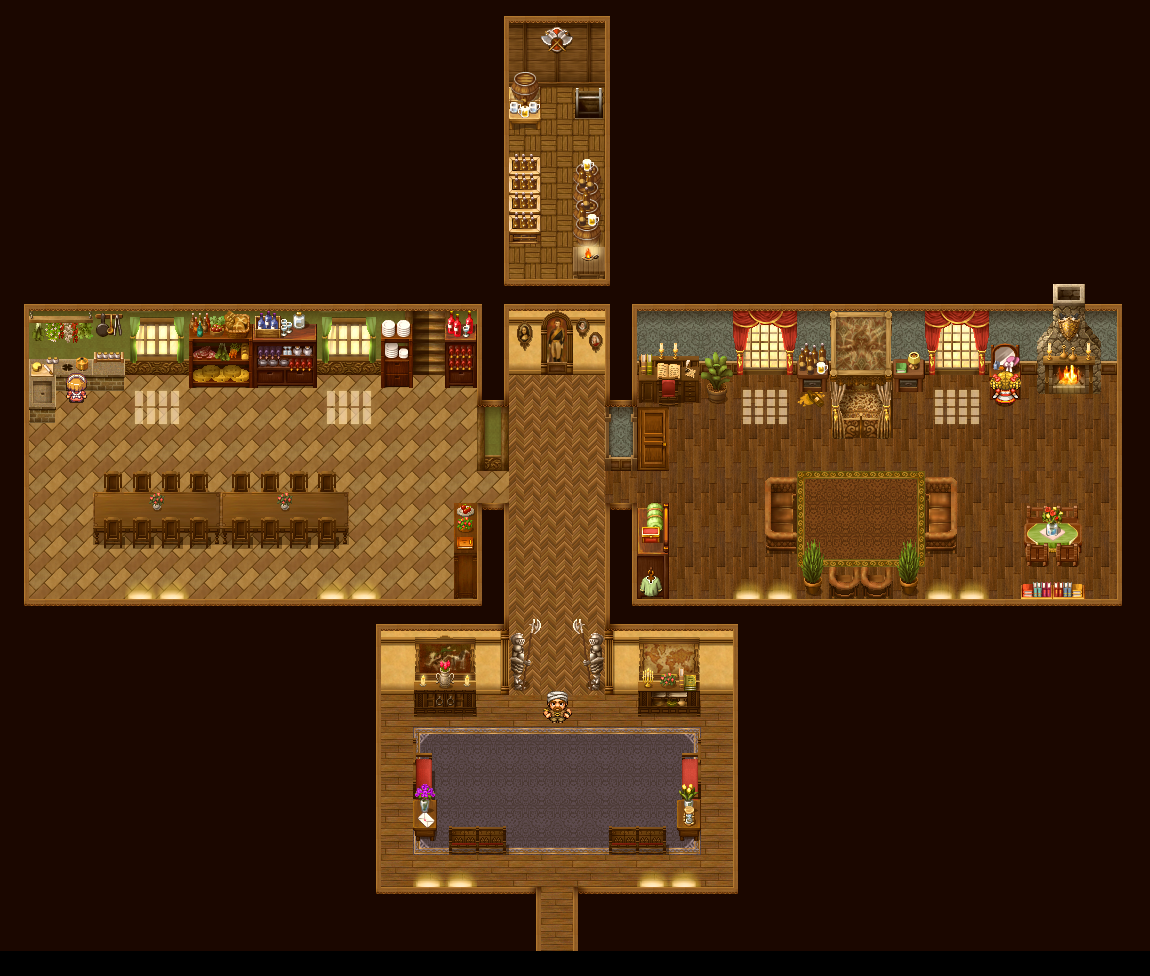 Yes, all maps have some sort of light color effect now. All the house interiors have that midday hue, except for the Witch's house - it's bluish.
Hero's house attic before: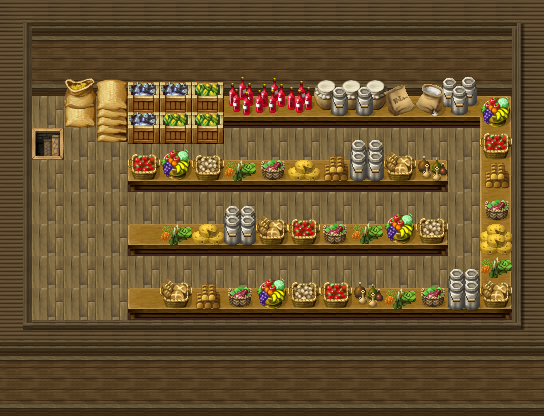 And after: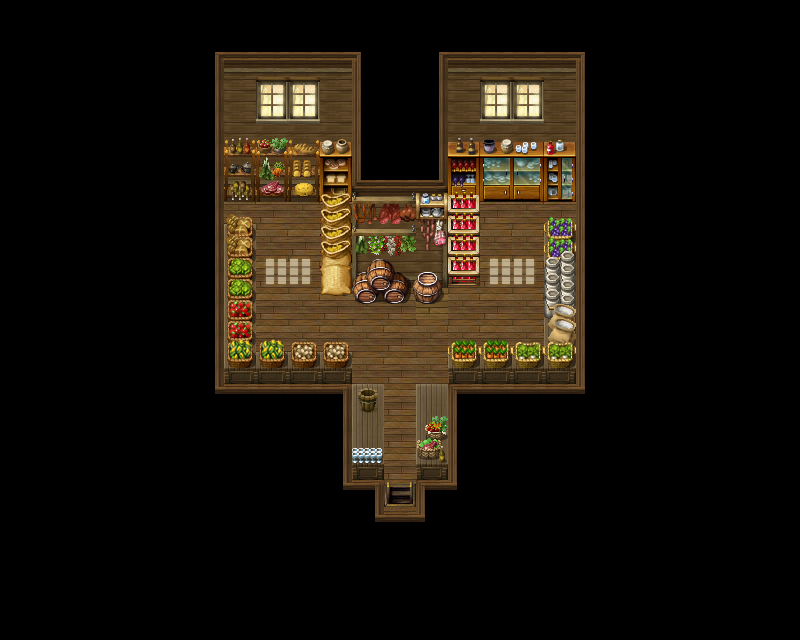 Hero's secret passage before: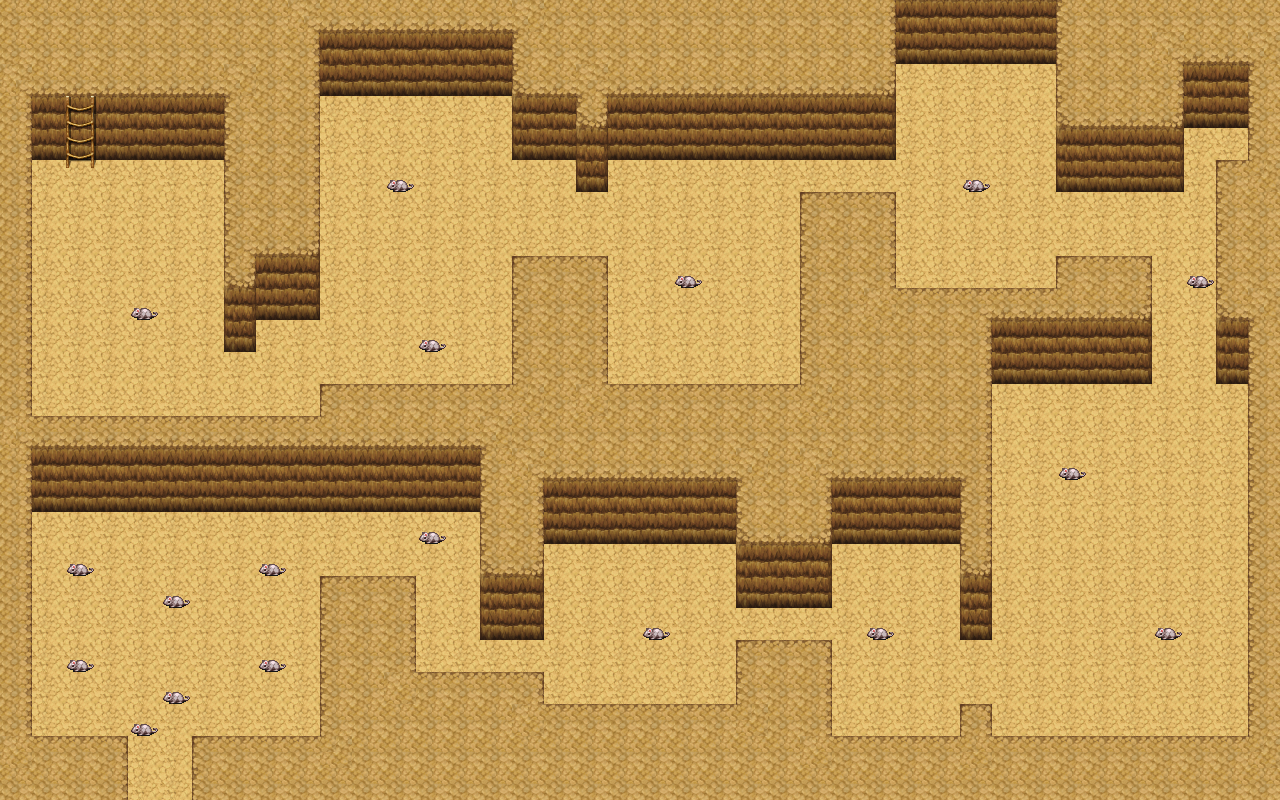 Argh, horribly raw, empty and unnatural. After the redesign (in-game SS):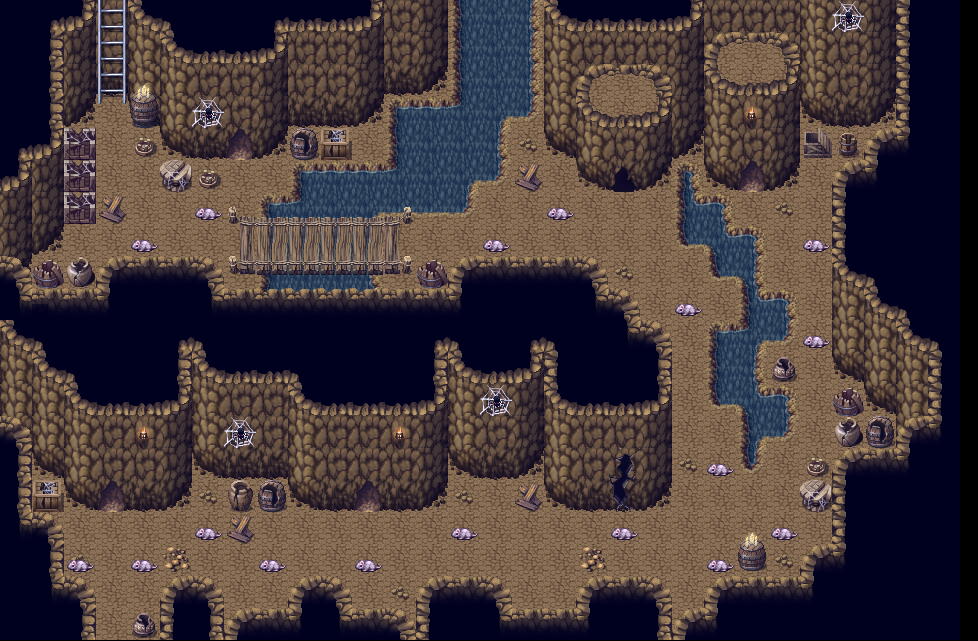 Witch's house before: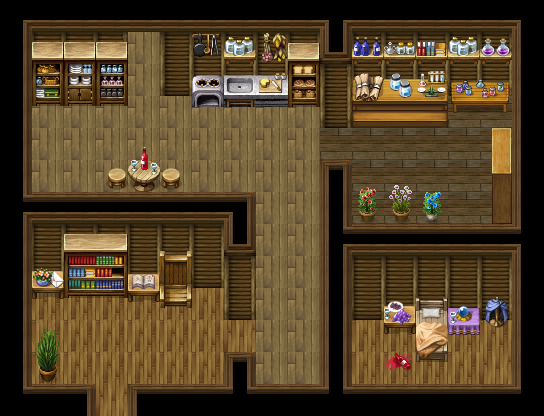 The witch is not appearing because the whole map was a single image imported to the game and the SS script can't handle that properly. Now, after the redesign: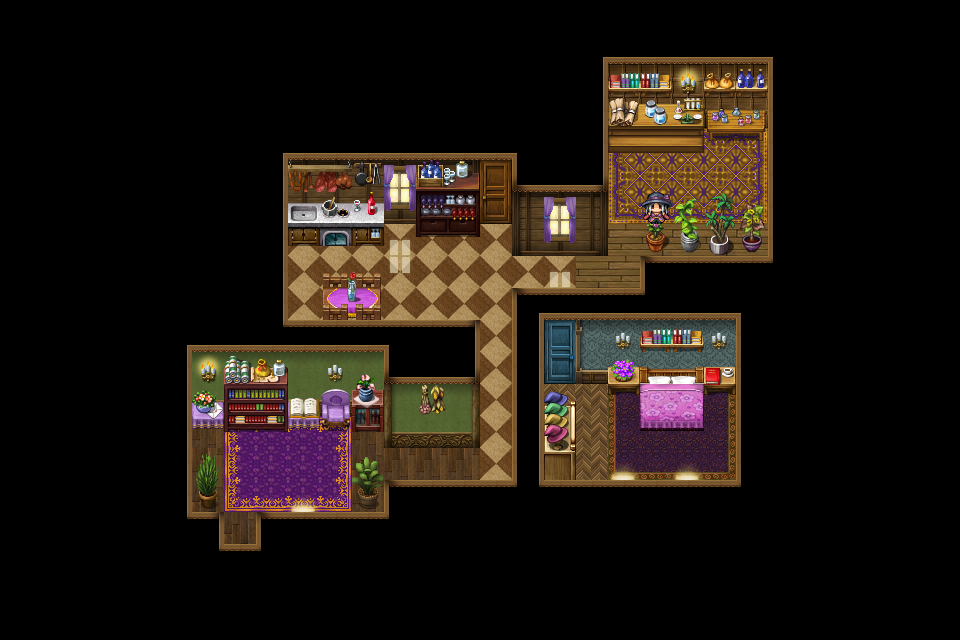 Now, an in-game SS: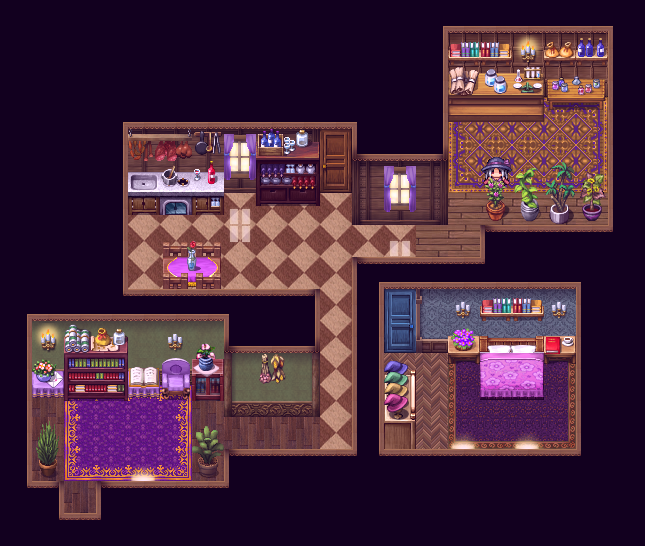 Quests' Village before: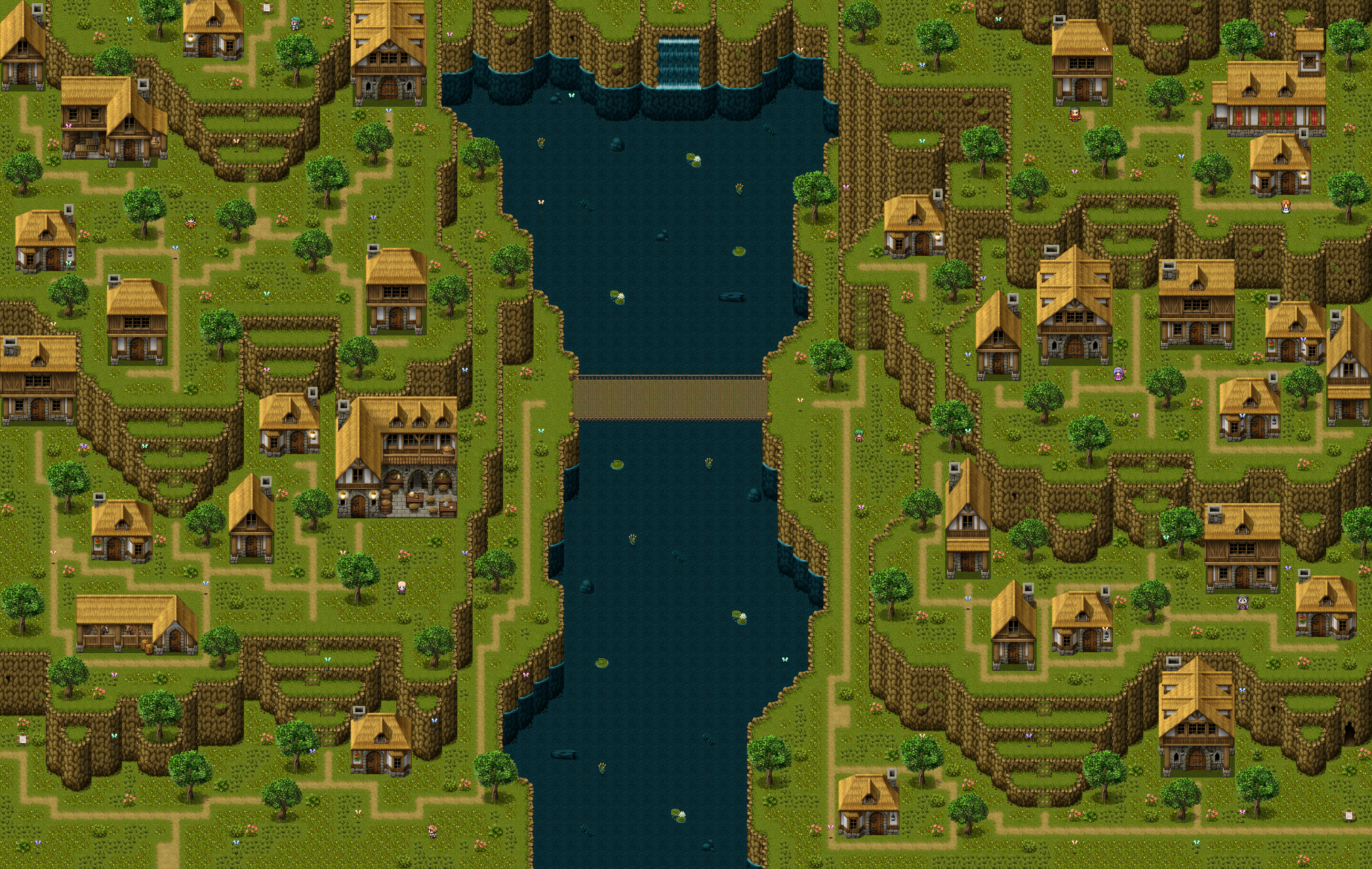 It wasn't that bad but there were way too many houses, though only a very few of them had quests. So why so many useless houses? I got rid of them. After the redesign: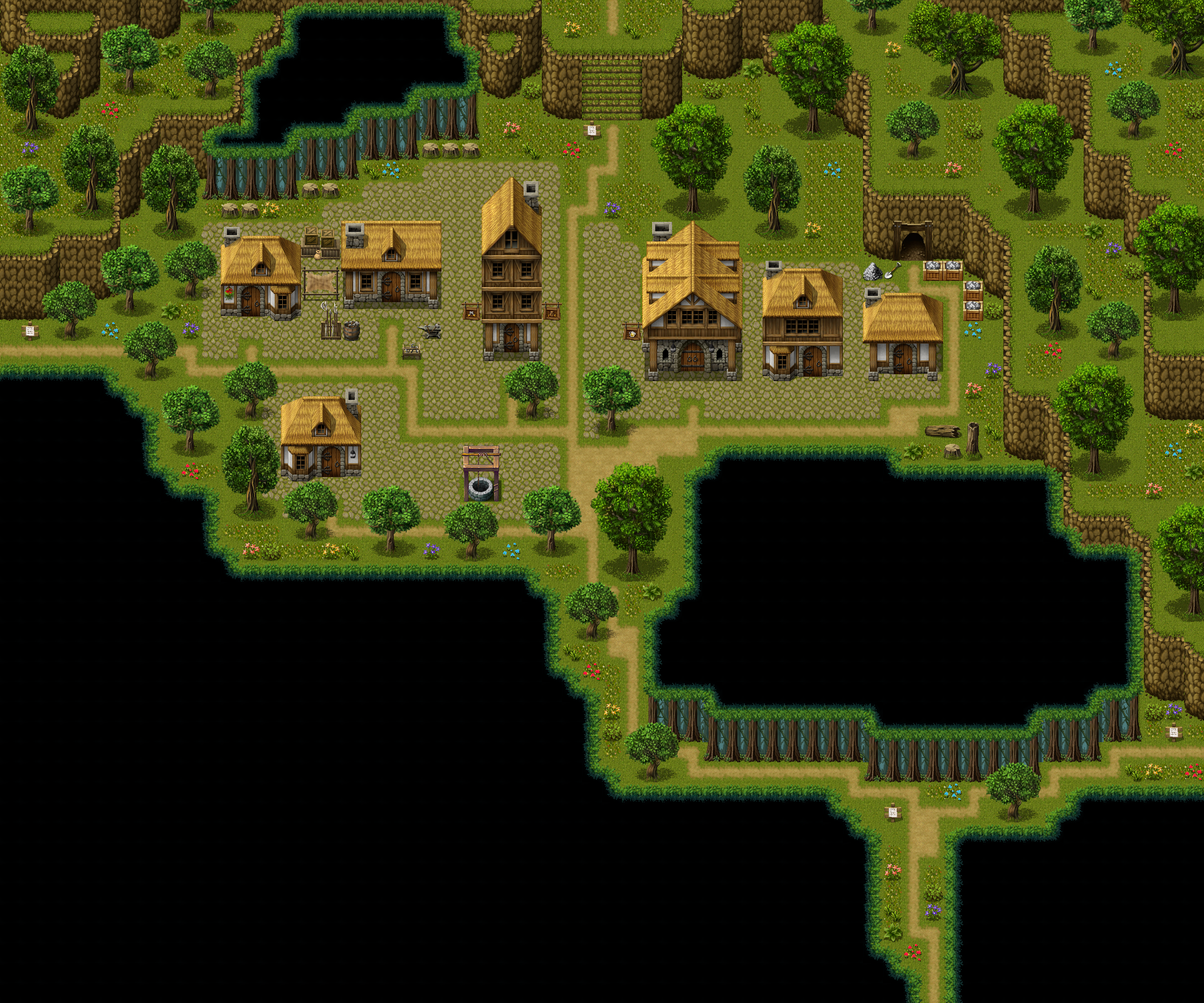 Also, there's something totally new! The hanging plaques are animated! Check it out:
The Quests' Village's tavern before: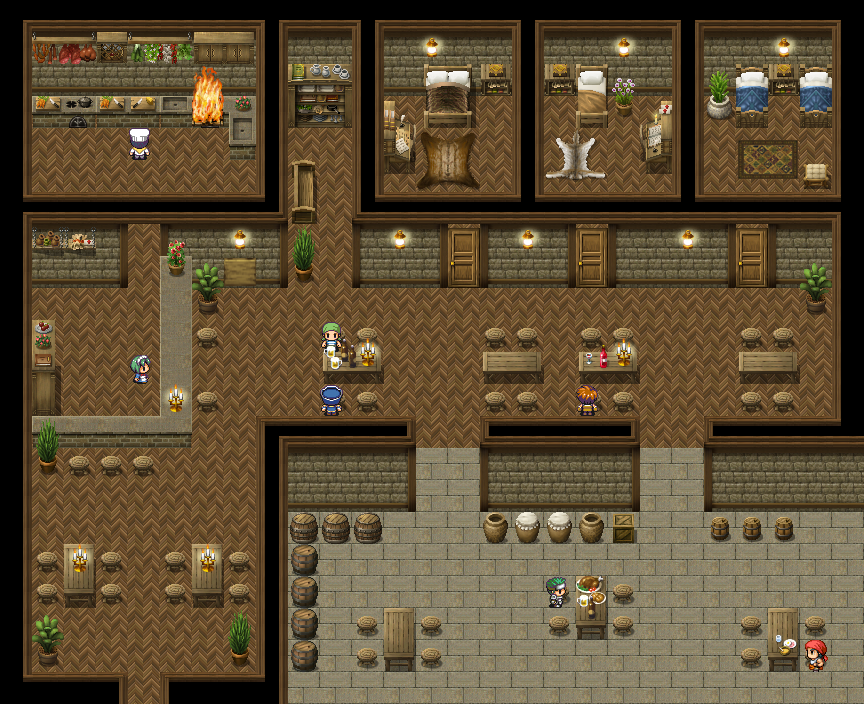 After the redesign: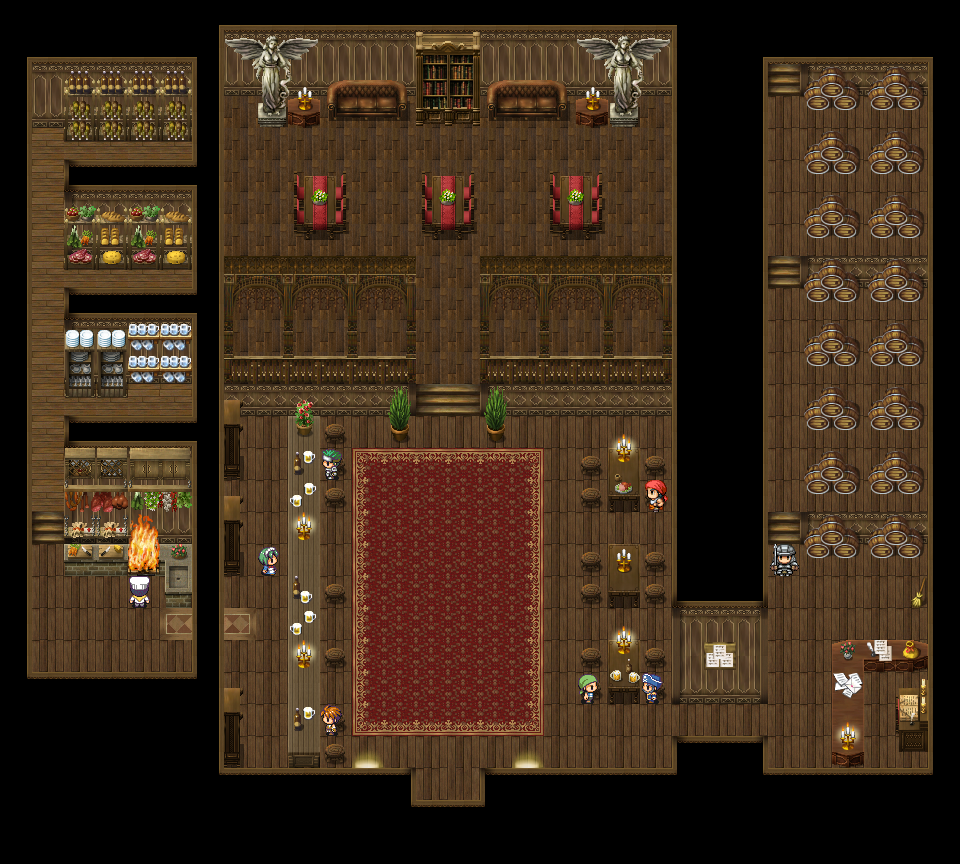 I forgot before, but the Hero's Village's tavern was redesign as well.
Before: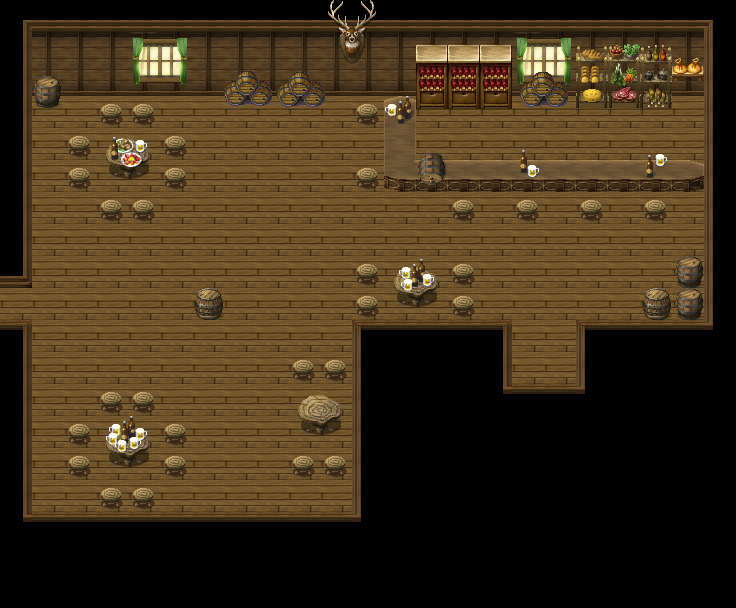 After: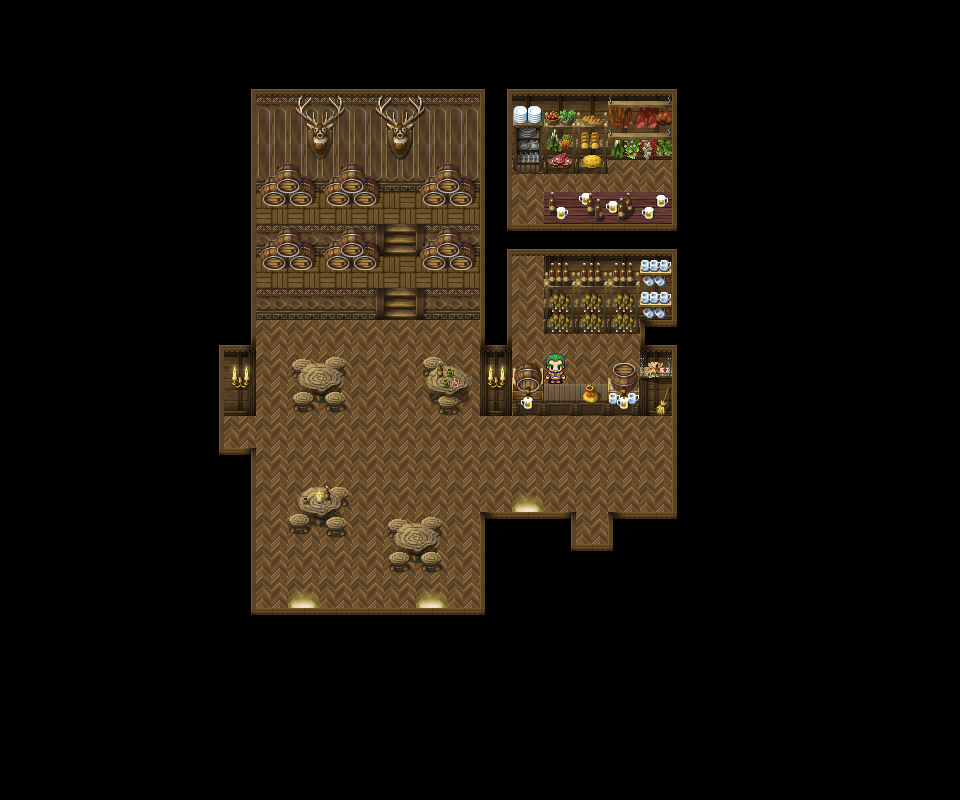 Again, the barrels are out of place because of the SS script.
Other maps have been redesigned too, but I'm tired of taking screenshots. xD
There's still a lot of work to do, more maps to redesign, quests to add, the whole sequel to make... I just wanted to give people an idea of what I'm currently doing. Hope you guys liked. (:
Get Clichéland Remake Edition